Selev Biogroup is a responsible and sustainable business model over time with which to demonstrate that respectful industrial development is possible. You will understand it better if you watch this video.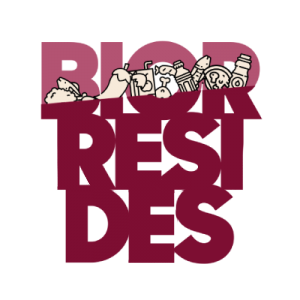 WE CONVERT BIOS RESIDES IN
NEW PRODUCTS
Our highest priority is to promote a sustainable development model that meets the demands of the current generation without jeopardizing the needs of future generations. We contribute to reducing the carbon footprint that bio-waste could generate on climate change if not properly treated.
THE 3 R'S
A MODEL TO FOLLOW
Reuse
We carry out a correct separation of the containers and the organic fractions of the bio-waste that we manage.
Reduction
We take advantage of our own waste to reduce energy consumption and water consumption.
Recycling
We convert bio-waste into renewable energy, fertilizers and new products.
DATA THAT ENDORSES OUR MODEL
Savings in CO2 emissions released into the atmosphere: 320,000 TN Co2 per year.

We avoid burning bio-waste: which would be double the additional energy consumed.

We avoid burying bio-waste: which would mean double the amount of methane expelled (21 times more damaging than Co2).